Parts Department
If you've been looking for a place to find genuine Porsche parts for your next car repair service, then look no further than Porsche Oklahoma City. We have a great selection of high-performance OEM parts for your next auto repair or maintenance service.
Our parts center offers a wide selection of parts for all of your favorite Porsche models, including the Boxster, Cayman, 911, Cayenne, Panamera, and Macan. If you are looking for a part that we don't have, we will be sure to order it and have it delivered as soon as possible. Your preferred Porsche dealership in Oklahoma City is here to provide genuine Porsche parts to all drivers in the Edmond, Norman, and the surrounding Oklahoma areas.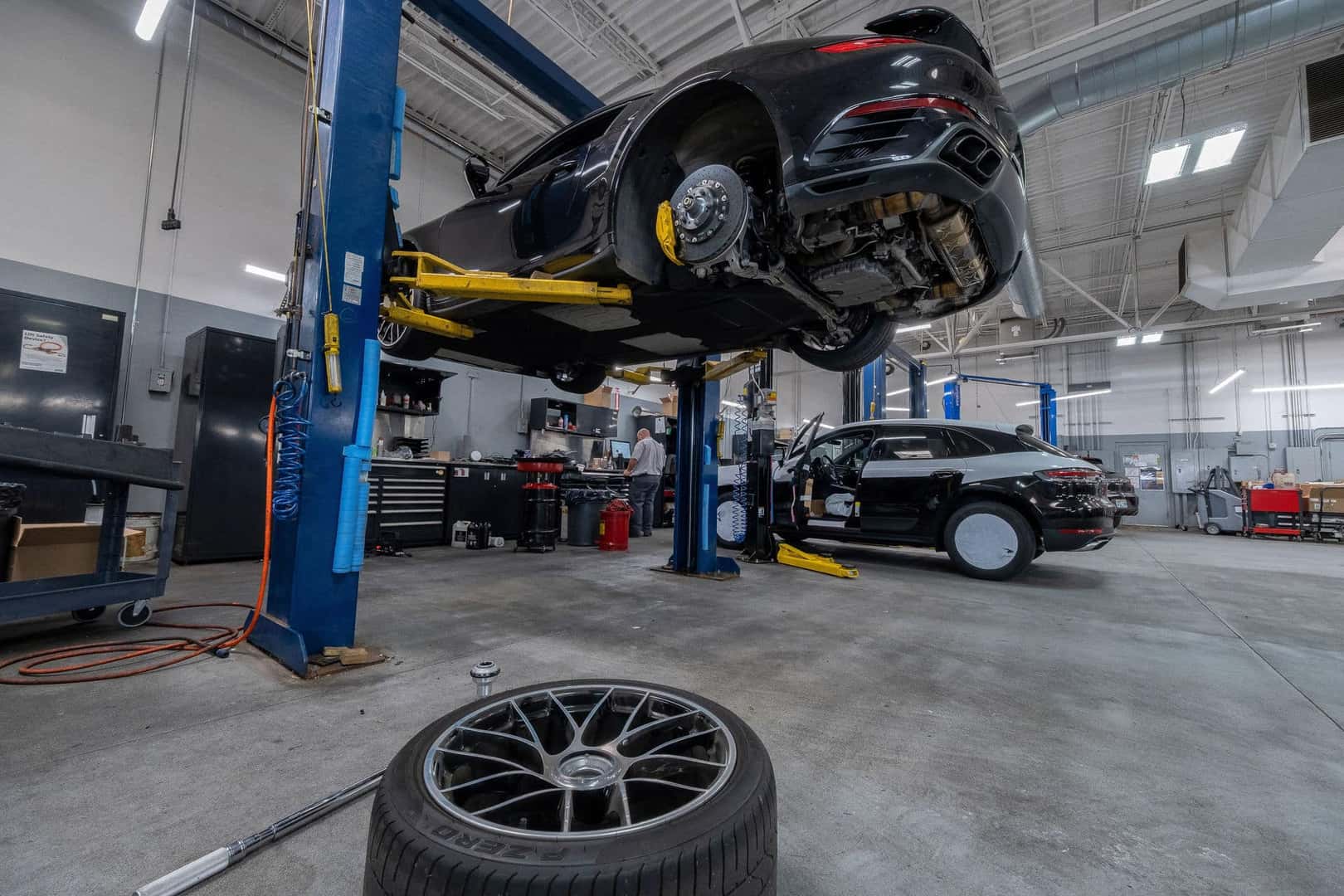 Genuine Porsche Parts Or Aftermarket Parts?
When choosing a part for your next car repair service, it's always important to consider your options. Choosing to buy a Porsche means you choose performance, so your best bet is to go with a Genuine OEM Porsche part over an aftermarket part. What's the difference you ask? Porsche OEM parts are manufactured specifically for your Porsche model. They are made with high-quality materials that will give your vehicle a longer life between any maintenance and repairs. These OEM parts are made to fit your vehicle perfectly. Aftermarket parts, on the other hand, are made to fit a variety of vehicles and may not fit your vehicle correctly.
If you install a part that is not made specifically for your vehicle, you can run into other parts malfunctioning over time. Aftermarket parts can even be a few millimeters off in size, which can lead to additional repair costs and shorter longevity of your high-performance vehicle. In the short term, you might be saving money by choosing an aftermarket part, but it may end up costing you more down the road.
Choosing an aftermarket part can also lead to additional problems besides just auto repair service costs. They can even void your existing warranty on your new car if you choose to have an aftermarket part installed. Before you buy a part for your vehicle, check with your Oklahoma City car dealership's Service Department to make sure you are getting the best product.
Save On Genuine Porsche Parts At Porsche Oklahoma City
We highly recommend only using genuine Porsche parts for all of your auto repair needs. You've already invested in a high-performance machine, so why trust it to just anyone? At Porsche Oklahoma City, we want to make sure your vehicle runs at an optimal performance level for a long time.
You can trust our ASE-certified technicians to handle all of your auto service repairs. We make it easy for you to order specialized parts Online. Just fill out some basic contact and vehicle information and our parts department will let you know if we have it in stock or if we will have to put in a custom order for you. You can also give us a call at 877-285-0634 and speak with one of our parts professionals. They can answer any questions you may have and look into our inventory for you. Porsche Oklahoma City is your preferred genuine Porsche parts dealer in the Edmond and Norman area. Stop in and see us today.