EV & Hybrid Vehicles

EV and Hybrids at Porsche Oklahoma City
When buyers in Oklahoma City want the best, they know to visit Porsche Oklahoma City. However, when they are also interested in an environmentally friendly vehicle, they wonder what Porsche has to offer. The answer to their question is simple, the innovators at Porsche have delivered three amazing choices. The hybrid models include the Panamera 4 E-Hybrid and the Cayenne E-Hybrid. And for an all-electric, drivers will be more than excited to get behind the wheel of the 2021 Porsche Taycan. Stop into our full-service dealership to experience these environmentally-friendly examples of fine German engineering.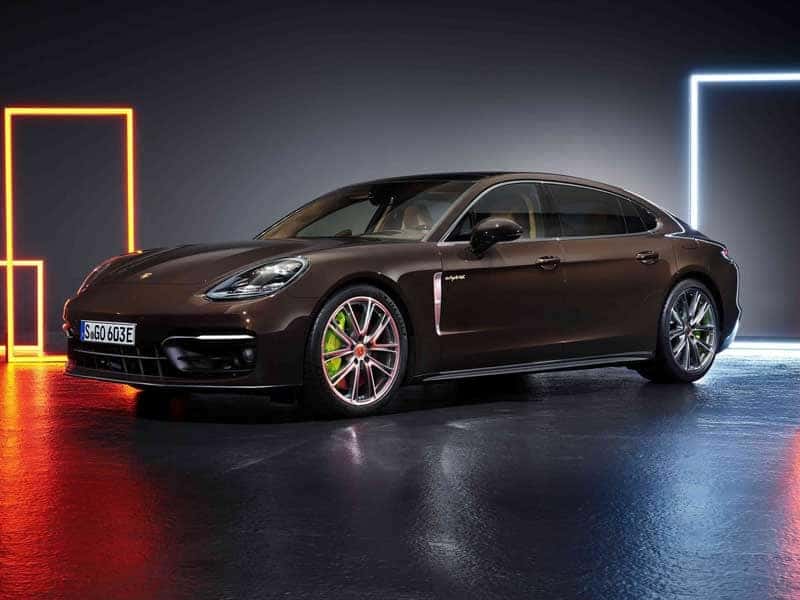 What Is a Hybrid?
When you think about the history of the Porsche lineup, you imaging massive power from the finest combustion engines in the world. So many buyers cannot imagine how Porsche can offer a hybrid car. However, once they know that hybrids rely on a gasoline engine and use an electric engine for added fuel economy, the concept makes more sense. The electric motor also functions as a generator to store energy created under braking.
Going All-Electric
While Porsche is famous for its motors, there is far more to these graceful and agile cars than just their combustion engines. Porsche has developed the penultimate all-electric sports car that delivers 402 horsepower and hits 60 mph in only 5.1 seconds. And all of this is done from a motor that does not use a drop of fuel. Instead, when the Taycan needs a fill-up, you plug it in and recharge the batteries.
Charging Your All-Electric
When you invest in an all-electric Porsche, you will want to consider adding a home charger for added convenience. The Level 1 charger requires no special electrical service other than a dedicated circuit. These units will charge your car overnight but might not meet your needs for daily driving. A Level 2 system is much faster and delivers added smart features. In addition, these chargers significantly decrease the time needed to reach a full charge; the downside is that you will need to contact your electrician to have the necessary wiring and installation completed to comply with local safety and building codes. Finally, public charging stations can be found throughout Oklahoma City. Currently, there are over 600 stations, with about 125 new stations coming soon.