2023 Porsche Cayenne in Oklahoma City, OK

2023 Porsche Cayenne at Porsche Oklahoma City
Whether you need a new vehicle for the family or you're looking for a vehicle that's built to handle high speeds, you're going to want to take a look at the 2023 Porsche Cayenne. This SUV is economical, fast, and packed to the brim with features. When you want to see how this model handles near Tulsa, Oklahoma City, or Bentonville, you're going to want to head over to Porsche Oklahoma City, where you'll be able to schedule your very own test drive.
Top Features of The 2023 Porsche Cayenne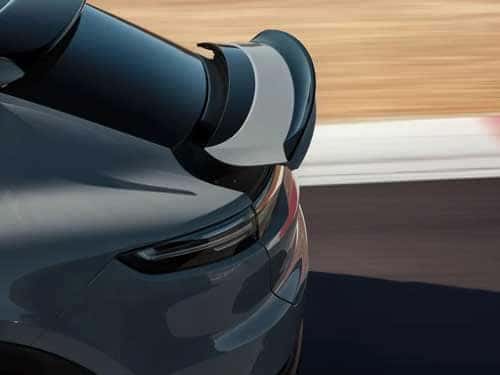 Adaptive Rear Spoiler
It's not every day that you'll find spoiler options for an SUV, but this model does it beautifully with its adaptive rear spoiler, which has an extension height of 135 millimeters and creates an impactful look.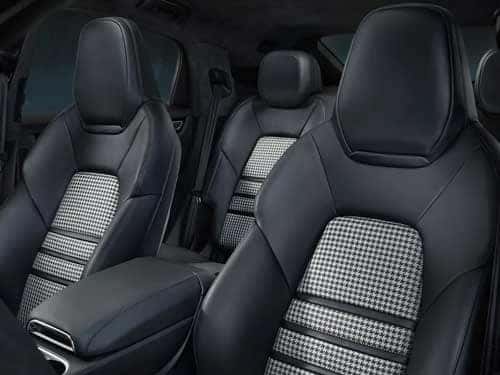 Adaptive Sport Seats
These seats aren't just a marvel to look at, but they're incredibly comfortable too. Geared toward those who want to make the most out of their trips, there's even an available massage function.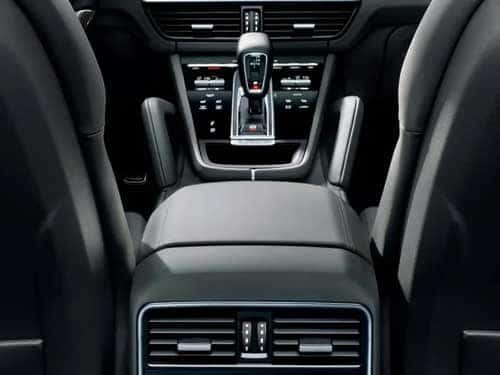 Four-Zone Automatic Climate Control
Plenty of models offer dual-zone climate control, but you'll have trouble finding four-zone automatic climate control anywhere else. This system covers your rear seats as well so that everyone is happy.
A Powerful Drive
This model certainly doesn't lack when it comes to power, as it has multiple engines to choose from and even a hybrid option. The 4.0L twin-turbo V8 engine stands out among the pack and is afforded to the Cayenne GTS. This engine nets 453 horsepower and can blast from zero to 100km/h in only 4.8 seconds. If you opt for the hybrid option, you can find the same engine paired with a 100 kW electric motor. This allows you to get some serious mileage on the highway while still having 541 horsepower to work with.
Luxury and Utility
If you were hoping for a luxurious interior, you're in luck with the Porsche Cayenne. You'll have everything from a beautiful Head-Up Display to a full-HD 12.3-inch touchscreen display so that you can always easily access your information. With other features like Apple CarPlay on board, you can connect your phone at a moment's notice, so that you can queue songs and playlists. You can even take advantage of the voice control system so that you can keep your eyes on the road. With booming speakers, you'll also be able to get the most out of your music, as you'll have impressive sound quality. When it comes to futuristic interiors, the Cayenne has you covered.
A Helping Hand
The Porsche Cayenne offers some of the most innovative safety features alongside helpful driving tools that are bound to make your life easier. Porsche InnoDrive is equipped with Adaptive Cruise Control so that you can keep your pace on the road regardless of what the traffic ahead is doing. You'll also find systems like Night Vision Assist which can detect everything from wildlife to pedestrians using an infrared camera. What makes this vehicle truly stand out though, is its Remote ParkAssist. With this feature, you can use your smartphone to enter and exit perpendicular parking spots, so that you don't have to do it yourself. You can watch as your Cayenne does all the work for you.
When you want to get your hands on the brand-new Porsche Cayenne, you can apply for financing online, or visit Porsche Oklahoma City today.