10K Mile Service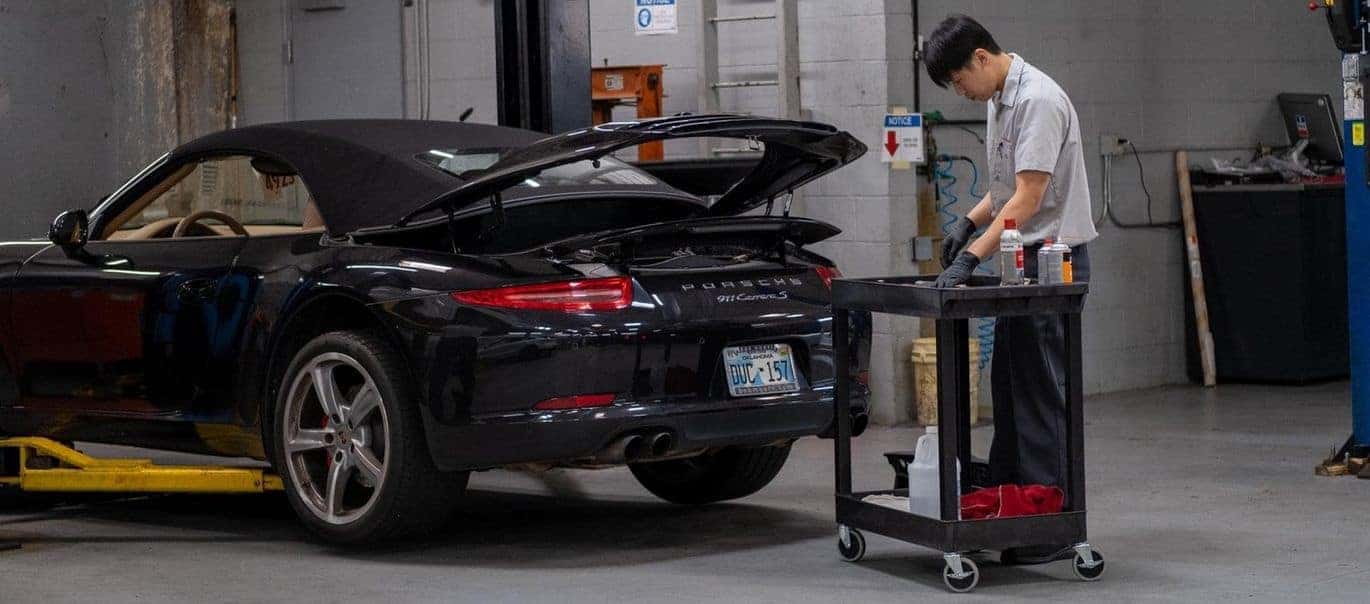 10K Mile Service at Porsche Oklahoma City
When you purchase a new Porsche from Porsche of Oklahoma City, you have the added benefit of a full-service dealership eager to assist you with every aspect of your vehicle ownership experience. For most of our customers, that means that we see you back in our dealership at about the one-year point to complete your vehicle's first scheduled maintenance. This 1-year/10,000 service is now included in the purchase of every new Porsche with an internal combustion engine.
We also offer you the option to include an additional Porsche Scheduled Maintenance Plan, prepaid when you make your purchase. The plans range from the Plus 1 Plan to include the 2-year/20,000-mile service up to the Plus 4 Plan to include service for years 2, 3, 4, and 5 on your new Porsche. These milestone dates are based on the date that your vehicle is officially registered into the Porsche system. If you sell or trade your car before the end date of your PSMP, the remaining balance will transfer with the vehicle to the new owner.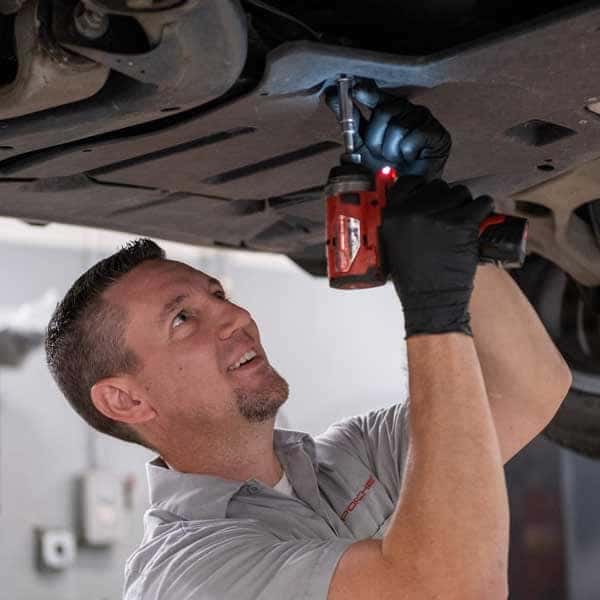 Your Free 1- Year/10K Mile Service
Your new Porsche includes a factory warranty covering four years from the date of purchase or 50,000 miles, whichever comes first. But to maintain that exceptional coverage, your vehicle must receive the recommended scheduled maintenance at a certified dealership. To get your ownership experience off on the right path, Porsche includes the 10k mile service as part of the purchase agreement.
When you bring your Porsche back to Porsche Oklahoma City for this first service, our factory-trained experts will complete:
Engine oil and filter change
Engine air filter replacement
Cabin air filter replacement
Spark plug replacement
Brake fluid replacement
Brake pad, disc, and hose inspection
Steering gear and axle inspection
Radiator and air inlet inspection
Body and sunroof drain cleaning and inspection
Coolant and coolant hose inspection
Windshield wiper and washer inspection
Tire condition and pressure inspection
Headlights, horn, and other electrical system inspection
Battery condition inspection
Remember, in most cases, you have a six-month or 5,000-mile window to have the scheduled maintenance cycles completed to maintain the remainder of your Porsche's factory warranty.
Why Pre-Purchase Service?
When you purchase an extended service plan with your new Porsche, you are locking in the price of expert maintenance and care of your new car. Even if the cost of these regular service visits increases, you are still paid in full for the complete maintenance cycle included in your plan. You are also guaranteed that replacements will be only genuine Porsche parts, and factory-trained experts will perform the labor. No one knows your Porsche better than the experienced pros in the Porsche Oklahoma City factory-authorized service center.
It has never been easier to schedule service for your Porsche than it is using our online scheduling page. Or feel free to call us at 405-748-8080 to set up your appointment. We look forward to catching up with you and learning more about all of the experiences you have enjoyed in the first year as a Porsche owner.